West Africa/ Cote d'Ivoire
Oct 12 2018 - Oct 21 2018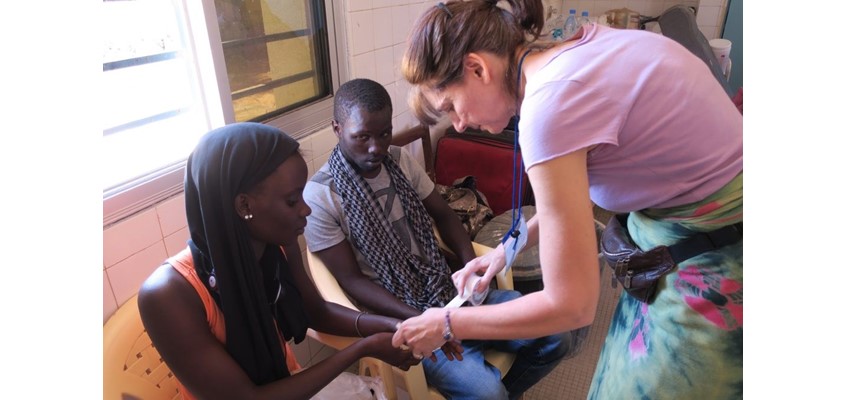 Opportunity Overview
Travel with us to an area where people are unable to obtain basic medical care. YOU can be the person to bring health, hope and healing. We plan to hold a free medical, dental and reading glass clinic. We desire physicians, dentists, nurses, pastors, nurse practitioners, physician assistants, pharmacists and other volunteers (medical training not required) to host the reading glass clinic and help in the pharmacy, triage and dental clinic.  Hope YOU will be a part of our TEAM!  For more information  please contact info@missionpartnersforchrist.com
Stories Tell your story
Cost: $2,500.00 due 10/7/2018
Application Fee: $100.00
| Milestone | Amount | Due Date |
| --- | --- | --- |
| 1st installment | $1,250.00 | 8/15/2018 |
| Final installment | $1,250.00 | 10/7/2018 |
| Name | Description | Location | Date | Required? |
| --- | --- | --- | --- | --- |
| 1st Ivory Coast Meeting | Meet team, discuss culture, area where we will serve, preparation process including visas | Will be held via Zoom Video Conference. Will email you information for this meeting. | Aug 26 2018 7:00 PM - 8:30 PM CDT | Yes |
| 2nd Ivory Coast Meeting | Go over last minute details, flight schedules etc. | Will be held via Zoom Video Conference. Will email you information in advance. | Sep 30 2018 7:00 PM - 8:00 PM CDT | Yes |
You must complete and pass our background check .

Passport with 2 blank pages and at least 6 months expiration date past date of trip. Medical professionals will need to submit their license, diploma, resume at time of application. Background check.

Will need a visa, will discuss at 1st meeting. Yellow fever vaccine required.
Will be explained in first meeting, which is held via zoom video conference.
You must be 18 years old or older
Please complete application, authorize background check, sign waiver and release form, upload passport and documents. Attend all upcoming team meetings.
Fundraising Goal:
$5,000.00
Share